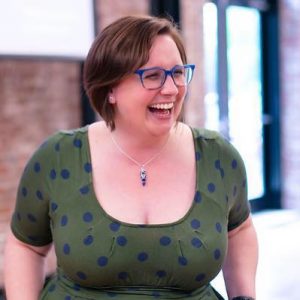 Dr. Liz Gross returns to the show to talk with Jenna about what's happening at Campus Sonar, the company she founded to help organizations throughout higher ed harness the power of social listening. We talk about how social listening has changed during the pandemic, how going to conferences outside higher ed helped Liz see what our industry was lacking, how to run a growing organization that's entirely remote, and much more.
Liz is a recognized expert, data-driven marketer, and higher education researcher. She specializes in creating entrepreneurial social media strategies in higher education and has a passion for teaching, which she brings to colleges and universities as the founder and CEO of Campus Sonai. She's also an award-winning speaker; you might have seen her at SXSW, SXSW EDU, the American Marketing Association Symposium, the Carnegie Conference, the Council for the Advancement and Support of Education, or one of many other conferences inside and outside of higher ed. 
She received a Ph.D. in Leadership for the Advancement of Learning and Service in Higher Education at Cardinal Stritch University, a master's degree in educational policy and leadership from Marquette University, and a bachelor's degree in interpersonal communication from the University of Wisconsin-Stevens Point.
Links to cool stuff