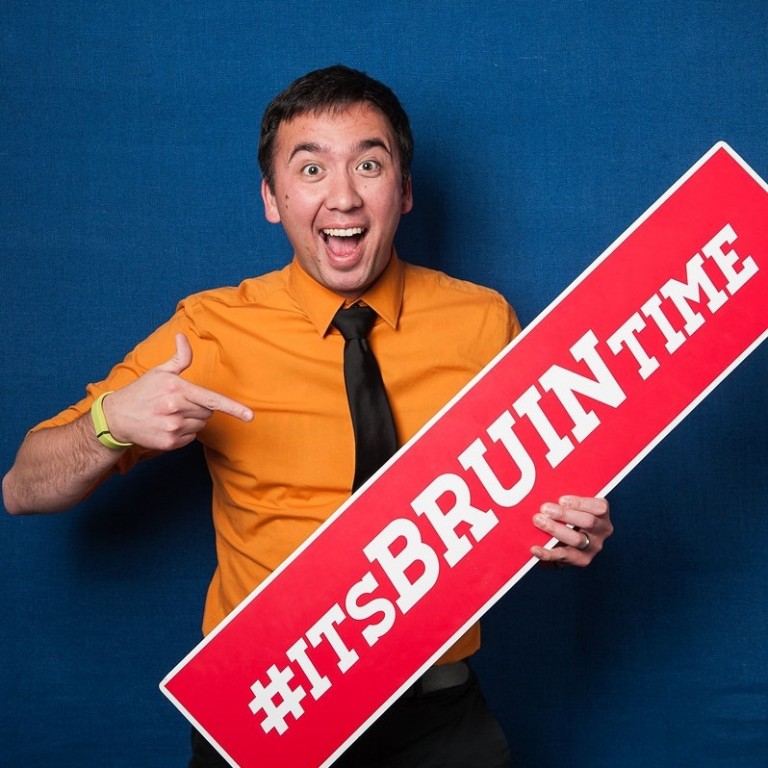 Lougan Bishop
is the web & digital media manager at 
Belmont University
 in Nashville, Tennessee. Having lived in small towns his entire life, Lougan always dreamed of experiencing something bigger. While gaining his undergraduate degree, he discovered that internet communities could do just that. That passion brought him into his current field of web and digital marketing. At Belmont, Lougan leads the development of university's strategy for digital marketing including web, social media and video. In his free time, you can find him spending time with his family, out on the running trail, enjoying a wide array of science fiction media, watching anime or eating ramen.
Lougan's Website | Facebook | Twitter | Instagram | LinkedIn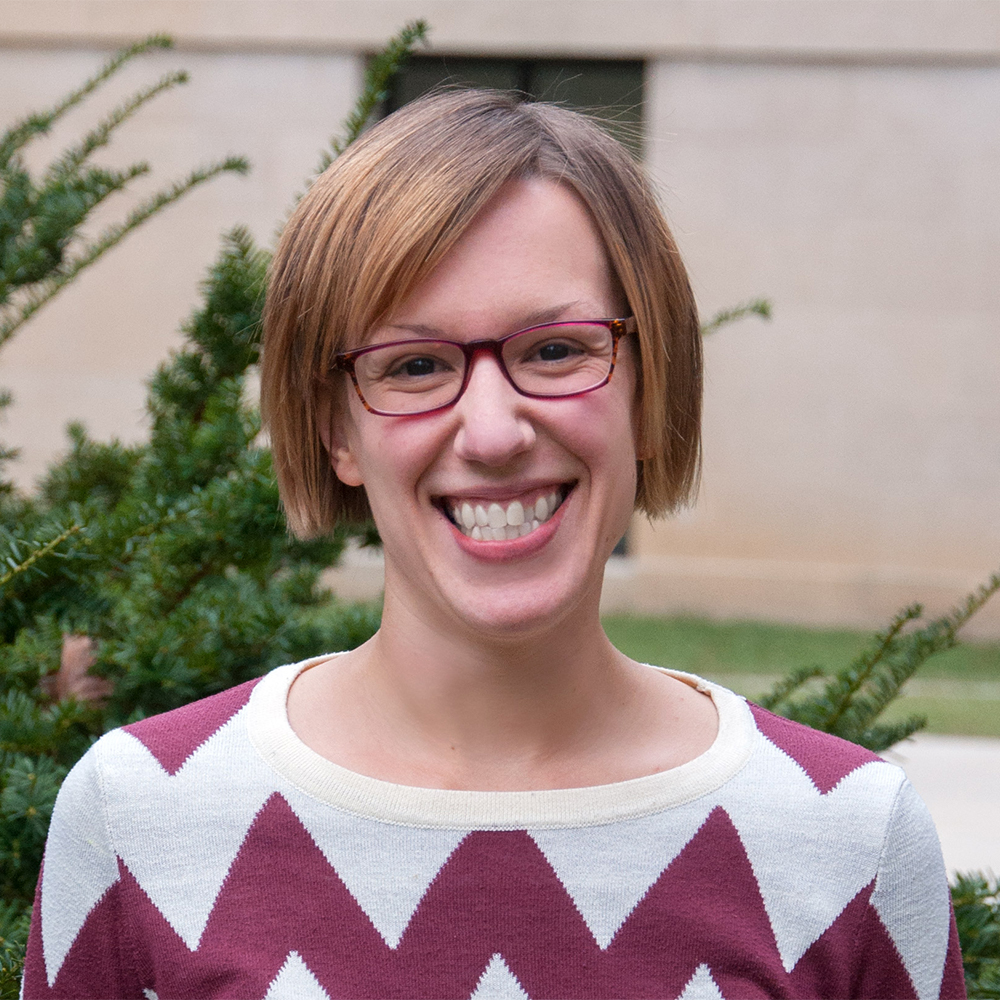 Jenna Spinelle loves a good story and has spent the past 15 years telling them as a journalist, marketing professional, and most recently, as a podcaster. She is the communications specialist for the McCourtney Institute for Democracy at Penn State, where she hosts and produces the Democracy Works podcast in collaboration with WPSU, central Pennsylvania's NPR station. She is also the founder of The Democracy Group, a network of podcasts about civic engagement, civil discourse, and democracy.
When she's not podcasting, Jenna plans and executes all of the McCourtney Institute's external communications. She also teaches journalism in Penn State's Donald P. Bellisario College of Communications and works with national and international clients as a freelance writer and marketer.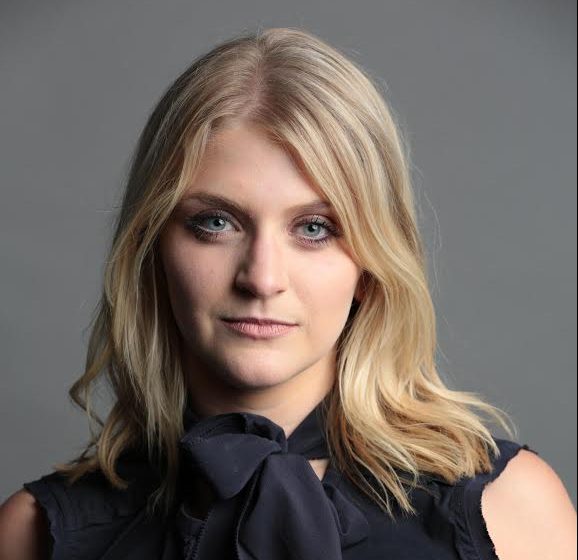 Emma Hawes is an associate account executive for Postmates, but has a heart for education. The Sikeston, MO native relocated to Nashville, TN in August 2017 while finishing her M.S. in communication from Purdue University. In December 2014, she obtained her B.A. in communication with concentrations in journalism, broadcasting, and public relations from Mississippi State University.
Hawes occasionally works freelance broadcasting technician where her tasks vary from stage manager, utility, production runner, and parabolic microphone operator for ESPN games. Hawes manages her blog "Literature in a Hurry" where she writes about music and book launches. In her spare time, She loves reading, shooting photography, doing pilates, and attending concerts.
Emma's Website | Facebook | Twitter | Instagram | LinkedIn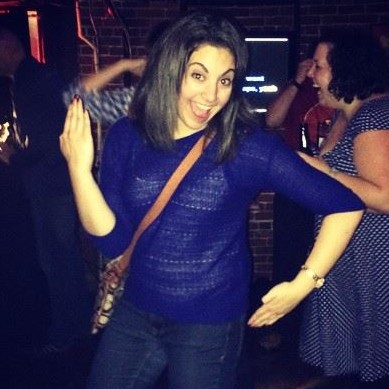 Jackie Vetrano is the assistant director of MBA prospect management & marketing at UNC Kenan-Flagler Business School in Chapel Hill, North Carolina. She manages and implements the lead-nurture strategy using email as well as other important touchpoints to encourage prospective students to apply to the top-ranked MBA program. Outside of work, you'll find Jackie participating in hot yoga, out on a run, or watching reality television. Jackie is also the host of the Jackie Watches Stuff podcast and enjoys traveling, petting her cat, and spending time with her partner trying new foods and experiences.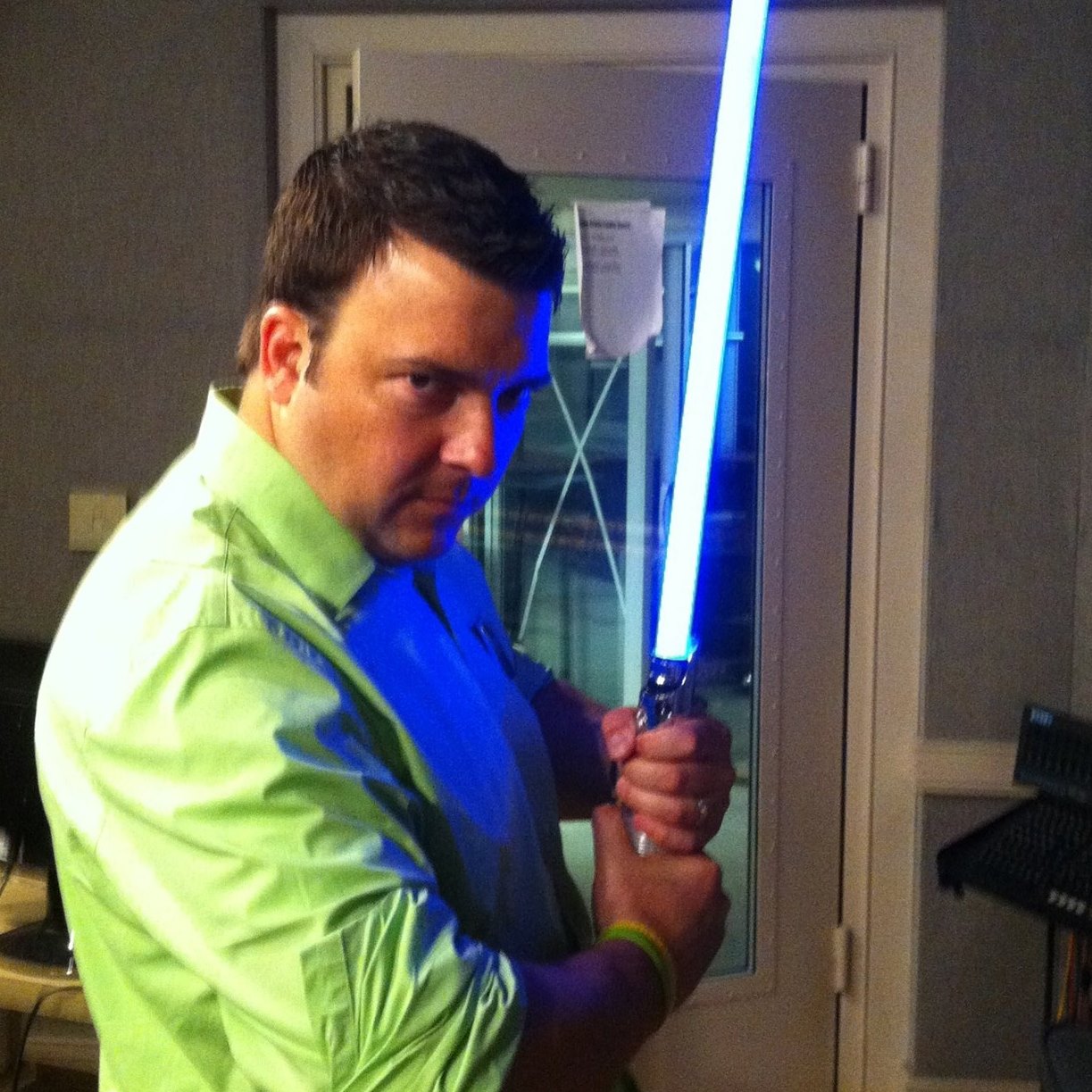 Jon Blankenship is the Director of Marketing at Bethel University. Jon has nearly 20 years of experience in the marketing and communications field and 10+ in higher ed. Jon hails from the small towns of Scottsville, Ky. and Lafayette (pronounced: Lah-FETTE), Tenn. At every stop in Jon's career, the people, teams and relationships have been what get him motivated in the mornings. When not working, you can find Jon spending time with his wife and two girls in Franklin, Tenn., running, reading about pop culture or enjoying a pour of good bourbon watching the sunset.