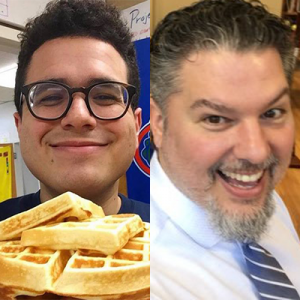 This week, we bring the amazing University of Florida social team back to the podcast. For a quick refresher, Todd Sanders is the director of digital communications & social media at UF and Ryan Morejon is UF's social media specialist. During the episode, we chat with the UF Crew about the importance of creating community within a university content creation, as well as the UF President's high level of engagement with their team. We also discuss audience interaction on various networks and their strategy on jumping into new networks like TikTok. 
Links to cool stuff: 
Complete our Listener Survey
Listeners, we want to know more about you. Help us out by completing a quick 5 minute survey!