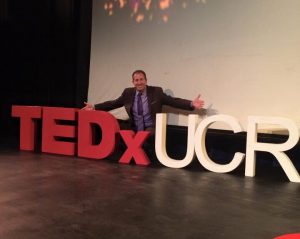 Scott Silverman is the associate dean of the Emeritus Program for older adults at Santa Monica College. Silverman conducted research on the early days of social media, which initially started as free speech and the internet, but changed when his boss told him to shut down Facebook on his campus. Side projects are Scott's middle name. He was a co-editor of the book "How to Survive your Freshman Year," which was the Reader's Choice in 2012 for the Best College Survival Guide. 
Links to cool stuff: 
This episode of Higher Ed Social was brought to you by Top Hat! Learn how their suite of easy-to-use apps can help you engage your class, adopt incredible next generation textbooks, or to run tests within a secure, digital environment. Visit tophat.com/higheredsocial to learn more.