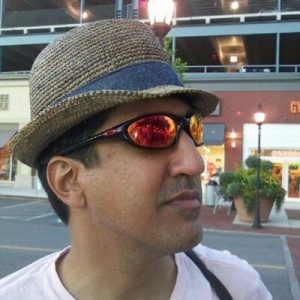 Ravi Jain from Boston College joins us on the show this week! Ravi serves as the Senior Associate Director of Digital Media & Web at Boston College. We talk with Ravi about being selected as an inaugural INBOUND2019 Fellow and his upcoming talk at INBOUND 2019. Ravi tells us more about why he's become a short form video evangelist and how he uses micro-storytelling to tell the story of the different "cities" at BC. We also discuss why vinyl sounds better and the fun and agony of designing email templates.
Links to cool stuff: 
Complete our Listener Survey
Listeners, we want to know more about you. Help us out by completing a quick 5 minute survey!