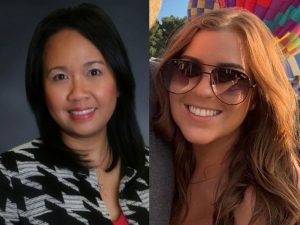 Many of the episodes on this show focus on traditional, four-year universities, but community colleges have the same responsibilities when it comes to social media, enrollment management, and many other aspects of higher ed. 
This week, we welcome Van Nguyen and Olivia Perry of Schoolcraft College just outside Detroit, to talk about the challenges and the opportunities of working at a community college. We also talk about how the pandemic impacted community college staff and students and chat about plans for commencement and how to pull off ceremonies that honor students and their achievements in a safe way. 
Van Nguyen is the Chief Marketing & Communications Officer at Schoolcraft College; Olivia Perry is the school's Marketing and Events Coordinator. 
Links to cool stuff