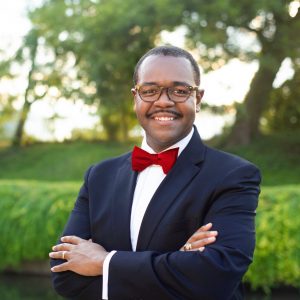 Anyone who works in communications knows that it's easy for productive conversions to turn dark and hurtful, particularly when it comes to issues like race and identity. Dr. Mordecai Ian Brownlee leans into the difficult parts of these conversations in his work as a leader, teacher, mentor, speaker, and more. He joins us this week to discuss the need for spaces where we can freely share our own experiences and learn from the experiences of others. We also talk about how to set a positive example on social media and use it to lift people up, rather than get dragged into the latest conflict of the day.
Mordecai currently serves as the Vice President for Student Success at St. Philip's College. Effective July 15, 2021, he will serve as the sixth President of the Community College of Aurora within the Colorado Community College System. He also serves as an adjunct professor at Morgan State University School of Education & Urban Studies and the University of Charleston School of Business and Leadership, as well as a higher education columnist for EdSurge.
His mission as an educator is to work collectively with all stakeholders to create a safe and equitable learning environment that promotes student inclusion, student engagement, and student success. That mission comes through loud and clear in this conversation.
Links to cool stuff: