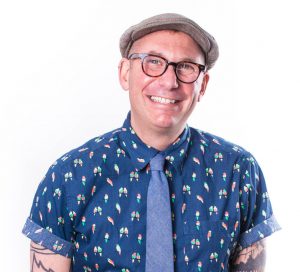 We're a year into the pandemic, and many of us are getting ready for commencement and everything that the end of the school year brings. Anyone feeling a little (or maybe a lot) of burnout? Ken Schneck has been there and joins us this week to share his journey from student affairs professional to an administrator in his mid-20s to a tenured faculty member and published author.
Ken found himself burned out at age 35 and spoke up about what he was experiencing. The message resonated more than he ever thought it would and became the catalyst for launching his speaking and writing career. In this episode, Ken talks with us about that journey and the advice he now gives to his students in the Leadership in Higher Education program at Baldwin Wallace University.
Ken also talks with Lougan and Jenna about how escaping the grind of administrative work allowed him to pursue a writing career and tell the stories of Ohio's LGBTQ communities.
Links to cool stuff: